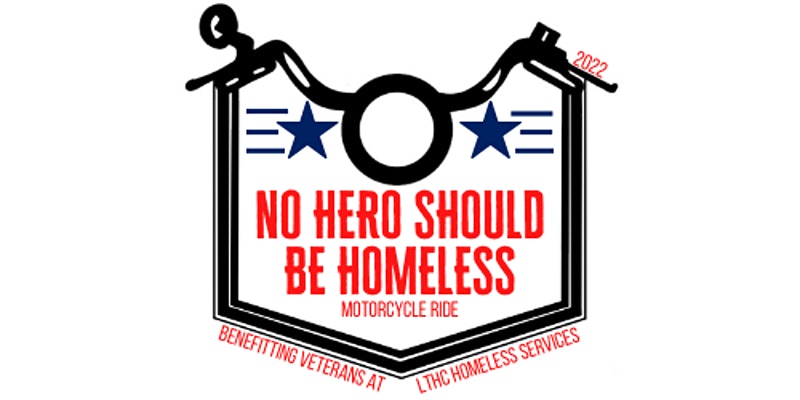 Support the Veterans Services Program which helps Vets and their families avoid or end homelessness in North Central Indiana.
April 18 - May 2: Pre-order Taco Tuesday dinner kits from Moe's Southwest Grill. Meals will be available for pickup at LTHC on May 3 between 5-6pm.
May 16 - 31: Order your No Hero should be Homeless t-shirt (avaiable in white or grey, long or short sleeve). Link will be on website and social media on May 16.
May 21: Join in our 150-mile Motorcycle Ride. On-site registration starts at 9am at the Engagment Center. Kick-stands up at 11 and after-party begins around 4pm at the Lafayette VFW. Riders can pre-register or show up on the day of the event.
For more info email vets@lthc.net