Hours
Monday - Friday 9 am - 5 pm
Saturday 12 pm - 5 pm
Sunday 10 am - 6 pm

One of the oldest garden cemeteries in Tippecanoe County, Greenbush Cemetery is the resting place for some of Lafayette's finest citizens, including William Digby, founder of Lafayette. Its historical significance, however, is not limited to the Lafayette community. U.S senators, abolitionists, and Civil War soldiers are laid to rest in Greenbush. Although the individuals buried in Greenbush Cemetery have shaped our community into what it is today, their graves remain neglected and in disrepair. Greenbush faces the threat of deterioration. Many of its tombstones need restoration; some have toppled and others are weakening. The once beautiful cemetery will be overtaken by weeds and unruly grass without the proper supplies needed to continue consistent maintenance.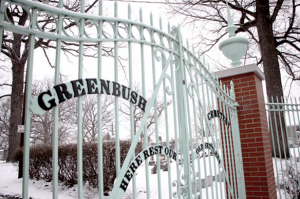 In summer 2013, Fairfield Township took responsibility for Greenbush after the private association overseeing the cemetery disbanded. We are now actively working to restore the cemetery with support from the community. We have requested donations of funding and supplies from local hardware stores and businesses and are beginning the work necessary to revitalize this historic landmark.
Since taking office in January 2021, Taletha Coles has worked diligently to improve the infrastructure as well as the appearance of the Greenbush Cemetery. Many gravestones that had fallen into disrepair have been restored. The Sexton House is being returned to it's former beauty and is more structurally sound. Toppled trees have been cleared, new flora and fauna planted, and regular maintenance projects are ongoing. Several local organizations have stepped forward to assist with volunteer days, and the Trustee welcomes more groups to do the same.
Thanks to the Trustee's care, the Greenbush Cemetery is now a recognized National and State Historic Landmark. This is a very rare distinction, but worthy of this unique position with so many distinguished people buried here. The work at the Cemetery must continue so it does not fall into its previous state; contributions in monetary form as well as manpower hours are always appreciated.
We request your assistance in restoring this cultural landmark. Local business owners can help reverse the damage found at this historical burial site by donating supplies. Without supplies, the caretakers won't be able to restore and maintain Greenbush to the level of its former beauty. Members of the community can help by volunteering for cleanup days, donating tools and supplies such as shovels, rakes, trimmers, etc., or making a monetary donation to help with the restoration of Greenbush.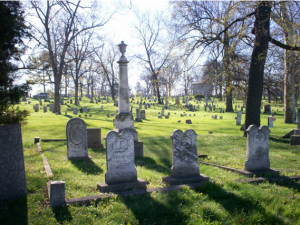 Clicking here leads to a link with information about a previous restoration of Greenbush by Tippecanoe County Cemetery Preservation Group that took place in 2010.
Q: Why is Greenbush Cemetery important? Where is it, anyway?
A: Greenbush Cemetery is important because it is necessary to respect the property and ground where people are buried. The families and loved ones of the people buried at Greenbush greatly appreciate a clean and well-kept place to visit. It's located at 1408 N 12th Street in Lafayette, IN.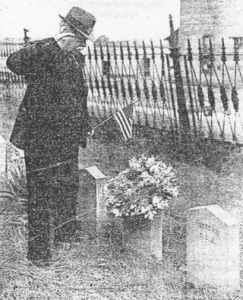 Q: Why is Fairfield Township involved with Greenbush?
A: The people previously in charge of Greenbush moved away and could no longer keep up with the cemetery. Therefore, Fairfield Township took over the work because it falls under their umbrella of work.
Q: Is there a way to get more directly involved or donate through other means?
A: Yes. You can email Fairfield Township with your name and email with the subject: "Direct Involvement Opportunities" and she will email you back with a list of upcoming events and ideas. Upcoming events are also listed on the News/Events page.
Q: Why should this be important to me?
A: Greenbush Cemetery is known as a historical site and you would be helping preserve something of great historical significance to Fairfield township and the city of Lafayette and is now a Historical Landmark registered with DNR and protected by the Tippecanoe Historical Foundation.
Greenbush Cemetery Photo Gallery
A selection of photos from the Greenbush Cemetery and Restoration Project.